Wednesday, February 17, 2016
Spring break is quickly approaching, and I couldn't be more excited to have the opportunity to just sit around and not have to worry about anything related to school. For those of you who still aren't sure how to spend your spring break this year, here are a few ideas to get you thinking that you can start planning right now!
1. Go on a volunteer trip.
A lot of organizations offer alternative spring break trips that give students the opportunity to spend their days away from school giving back to some amazing causes as well as still getting to enjoy their time off in places they've never been. Check to see if your college is offering any sort of trips this year that you can take part in!
2. Take a road (or day) trip.
A road trip with a few of your best friends is never a bad idea - it gives you all an awesome bonding experience and some wonderful memories to look back on! But if that's a bit too expensive or much for you, there's nothing wrong with day trips to places in your state that you've never been; that's what my roommates and I are planning to do this break!
3. Visit your family back home.
Spring break is one of the only times during the semester that you get to head back home for a significantly long period of time (yes, a week is a long break in college time). It's always nice to get to spend some quality time with them - and get a nice home cooked meal instead of eating out every night or having to go to the dining hall.
4. Make plans with friends.
Maybe you don't get to see your friends enough during the semester because you're too busy working hard for those straight A's, you have a job, or even both and some other third thing. Sort out your days that you want to spend with them and create some plans so you can get a dose of social back in your life.
5. Relax.
There's nothing wrong with just sitting around all day long and doing nothing but watching Netflix while stuffing your face with pizza and ice cream. Feel free to take some solo time to wind down, reflect, do what you personally want to do and really get a break from the rest of reality.
What are your plans for spring break this year?
Hope everyone has the most amazing time!
Monday, February 1, 2016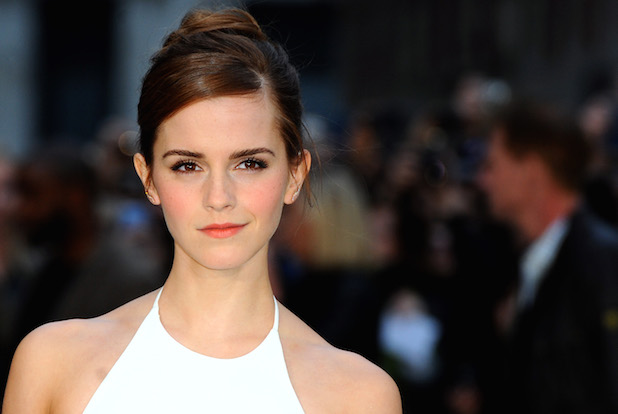 I am not a big movie person. That's not to say I don't like them, I just can't seem to ever get myself to sit through them a majority of the time without wanting to check my phone or do something else. So when one of my roommates had the sudden urge to watch the first Harry Potter movie and found out I hadn't seen most of the series, that urge suddenly turned into a challenge to watch all of the movies. I was obviously a little hesitant at first - I had little problem with the idea of watching just one, but the entire series? Refer back to the beginning of this paragraph with that. But I actually found myself really enjoying the movies. And I additionally fell even more in love with Emma Watson than I already am in the process. A fierce woman who has managed to achieve many remarkable feats as well as initiate some incredible movements over the years, she truly shines at anything and everything she does - from even just her first Harry Potter movie, you could tell she had tons of potential.
Emma Watson is today's inspirational feature for one of my newest segments on A Southern Sunshine known as Monthly Motivation. My reasoning behind Monthly Motivation is to really kick the month off right with quotes from someone who has recently inspired me, and maybe sometimes just some amazing quotes that I've found lying around in general. For those of you who don't know, I'm a huge quotes person - I have a running note in my phone that I have been documenting quotes on for the past 3 years now (one of these days I'll get those transferred onto a Word document...). I believe quotes have the potential to change an entire person's mood and sometimes attitude towards life as well as their actions; whenever I need to be reminded to be happy or I need a bit of motivation, quotes are always there for me! Here are a few of what I believe are Emma's best quotes to help get you through this lovely month of February...
"All I can do is follow my instincts, because I'll never please everyone."
"I don't want other people to decide who I am. I want to decide that for myself."
"I've probably earned the right to screw up a few times. I don't want the fear of failure to stop me from doing what I really care about."
"But it's a journey and the sad thing is you only learn from experience, so as much as someone can tell you things, you have to go out there and make your own mistakes in order to learn."
"I want to be a Renaissance woman. I want to paint, and I want to write, and I want to act, and I want to just do everything."
"I'm going to do what I want to do. I'm going to be who I really am. I'm going to figure out what that is."
"I just try and surround myself, for the biggest proportion of time that I can, with people who make me feel normal, because constantly feeling abnormal is quite difficult."
May your February be filled with love and happiness!
What/Who is your motivation to get you through this month?